Cook Recipes
Butternut Squash Thai Red Curry with Cauliflower by Follow us for more vegan…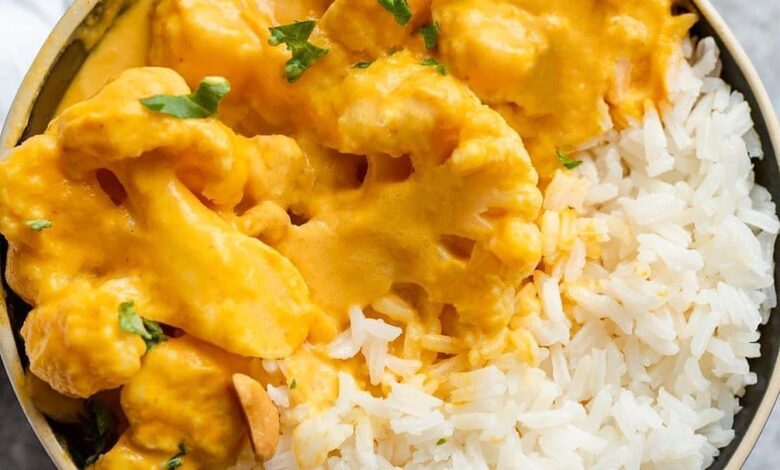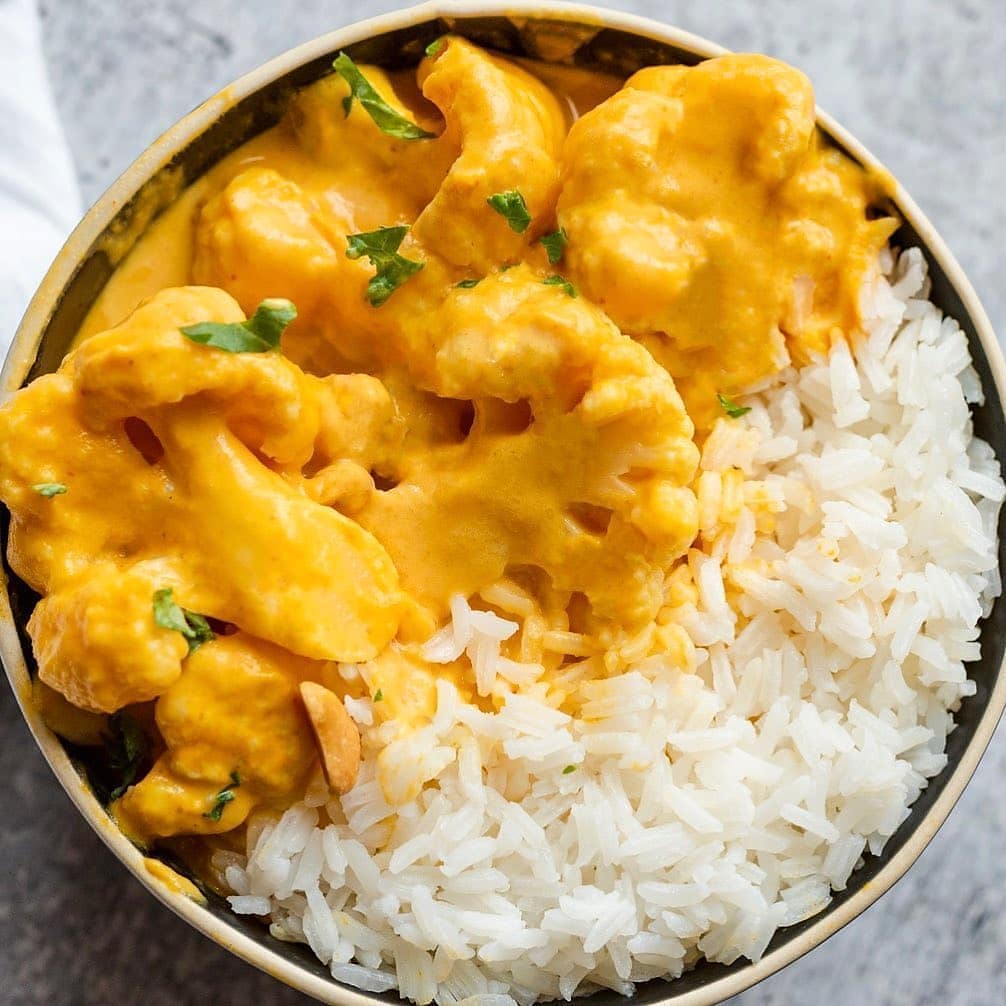 🌱Butternut Squash Thai Red Curry with Cauliflower 🌱 by cookingforpeanuts
Follow us plant_basedrecipe for more vegan recipe inspiration 💚🌱
This easy curry can be made with frozen or fresh butternut squash. I made it with frozen. If using fresh butternut squash, add the coconut milk at the same time as the veggie broth and simmer covered until the squash is cooked before blending.😋
✅Recipe: Heat 1 tablespoon oil or some veggie broth in a medium saucepan over medium heat. ✅Cook 1 small diced onion (about 1 cup) until golden, about 5 minutes. ✅Add 3 minced cloves garlic, and 1 tablespoon grated ginger. Cook for 1 minute more. ✅Add 2 tablespoons Thai red curry paste (Thai Kitchen), 1 teaspoon curry powder, and 2-1/2 cups (10oz bag ) frozen cubed butternut squash. Cook for 3 minutes while stirring. ✅Add 3/4 cup vegetable broth and stir. Simmer covered for about 3 minutes, or until warmed through. ✅Optional: Transfer about half of the broth with half the squash to a blender and blend until smooth. Return to saucepan with remaining curry. ✅Add 1-14oz can full fat coconut milk, and 2-1/2 cups bite size cauliflower florets. ✅Simmer with the lid on for about 7 minutes, or until cauliflower is just tender. Add more broth as needed. (Add some chickpeas if desired.)✅ Remove from stove and add 2 teaspoons coconut aminos, 1-1/2 teaspoons maple syrup, and 2 teaspoons fresh lime juice. ✅Adjust salt, lime juice, maple syrup and coconut aminos to taste.
🥑🍅 Get Our new 100+ vegan recipes
plant_basedrecipe 👈Link in profile
.