Cook Recipes
Buffalo Black Bean & Roasted Veggie Quesadillas By Recipe: What you need: …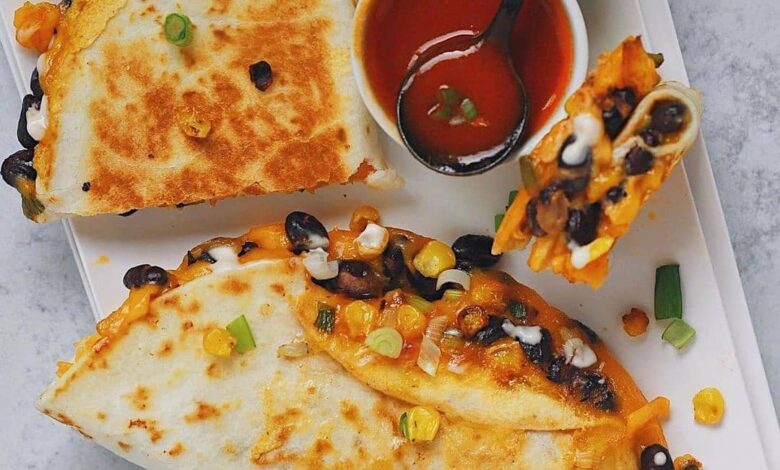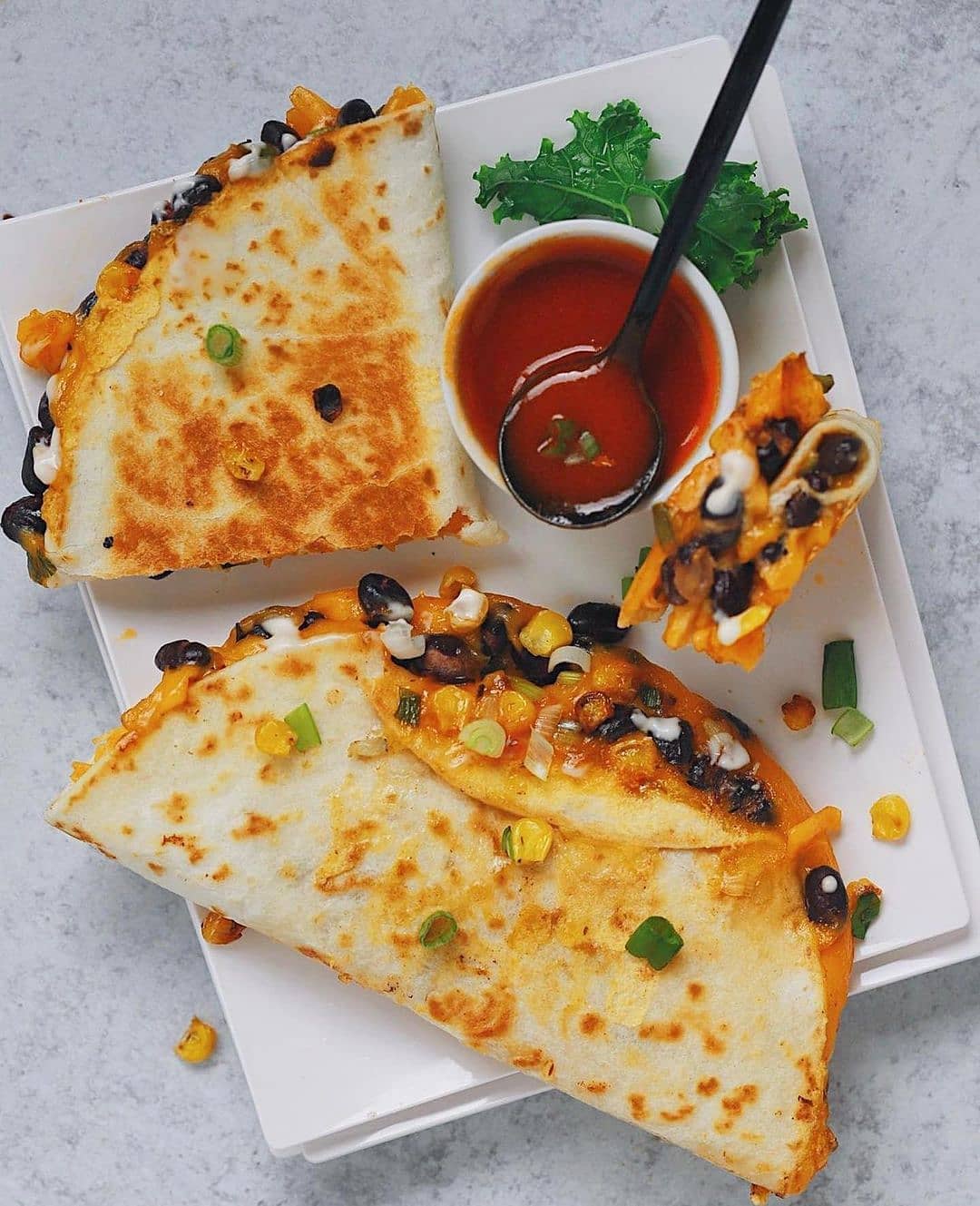 Buffalo Black Bean & Roasted Veggie Quesadillas
By thevegansara
Recipe:
What you need:
The buffalo sauce: 1/2 cup hot sauce, 3 tbl vegan butter, 1 tbl sugar (I used coconut), 2 tsp apple cider vinegar, The filling: 1 cup frozen corn thawed ,1 cup raw cauliflower rice, 1/2 tsp oregano, 1/4 tsp cumin, s/p, 1 can black beans rinsed & drained, 4 green onions finely chopped, 1/4 cup vegan blue cheese dressing (sub vegan ranch dressing) , 2 cups shredded vegan cheese, 6 ct (8 in)flour tortillas.
What you do:
1️⃣ In a mixing bowl, add corn & cauli rice, drizzle with oil & add spices. Then spread corn & cauliflower rice on parchment lined baking sheet season with salt/ pepper, bake at 400 F for 20 min shaking pan half way through
2️⃣While veggies are roasting, make buffalo sauce, whisk together all ingredients until butter has melted and well combined over low heat. Set aside
3️⃣In a large bowl combine green onions, black beans, roasted veggies, and 1/4 cup buffalo sauce (the left over sauce will be for dipping)
4️⃣ Time to make the quesadillas: On 1/2 Of the tortilla, layer shredded cheese, 1/3 Cup filling, 1 tbl blue cheese dressing, & top with more cheese, fold over the the empty side onto the layers, press down with spatula to seal
5️⃣ On a nonstick pan over medium heat, cook quesadilla until bottom is golden & crisp about 3 min, then flip to the other side, cook another 2-3 min . Repeat. You should have about 6 quesadillas. Serve with the left over buffalo sauce & more vegan blue cheese for dipping. Enjoy!!
.
.
🥑🍅 Get Our new 100+ Delicious Vegan Recipes For Weight Loss, Clearer/Smoother Skin and A Healthier Lifestyle. 👉 Link in BIO plant_basedrecipe
.
.
.