Showbiz
Beautiful Pics of Faisal Sabzwari with wife Madiha Naqvi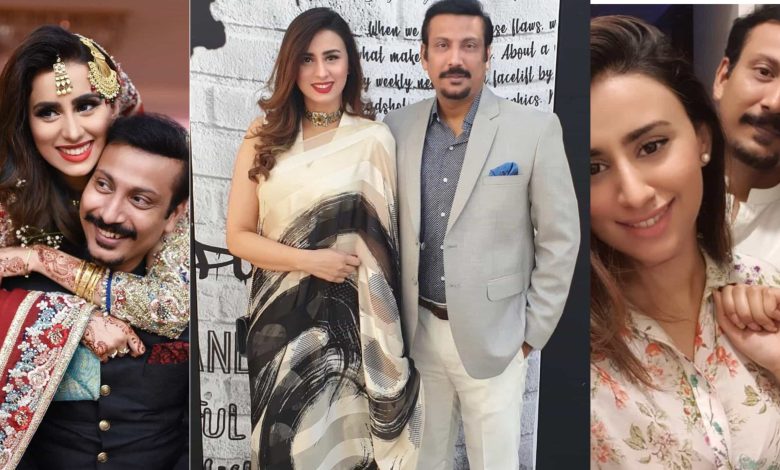 Faisal Sabzwari is a Famous politician of Pakistan and a senior leader of Qaumi movement.He was also served as a opposition leader in sindh assembly once.Syed Faisal Sabzwari is very kind hearted and he works for the social issues of the country and he always raises his voice in the parliament for the issues of the country.
Madiha Naqvi is very famous and well known personality in Pakistan.She is mostly known for her refreshing morning show which is casted on ARY News Channel with Shafaat Ali khan.Most of the people wake up before morning to watch her morning show and not to miss it ever,her show is very refreshing and full of news from all over the world.

Most of the people dont know that the famous Politician is married to the news anchor Madiha Naqvi,they are always seen happy in pictures and they are living a happy life together,this couple always share their pics on social media for their fans.


Faisal Sabzwari and Madhia Naqvi are very simple and decent people.They always believe in simplicity, thats because their marriage was very simple and only close relatives and close friends were only gestured to come in their wedding,while some of the politicians were also seen in the wedding and their wedding pics killed the social media platforms


Their wedding was one of the most great weddings arranged in Pakistan but with simplicity.We will have a look at some of the pics from the wedding of Syed Faisal Sabzwari
And Madhia Naqvi till now,so lets have a look on their wedding pics.