Showbiz
Ayesha Omar Under Huge Criticism by the Fans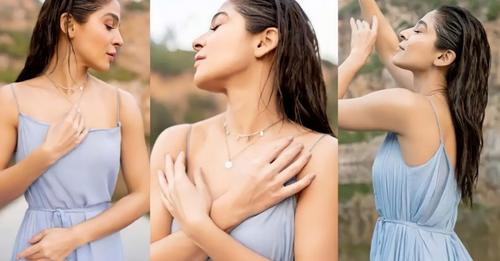 Senior actor and host Nauman Ejaz is facing criticism for inappropriately questioning actress Ayesha Umar on the issue of 'sex-ual harassment' during the program.
Nauman Ejaz recently invited Ayesha Umar on his show 'Jee Sarkar', where the actress also spoke about her past sexual harassment.

While talking about the issue of 'sex-ual harassment' on behalf of Ayesha Omar, Nauman Ejaz asked her why she finally narrated that story after many years, what was the need for it? If something wrong had happened to them and they had been silent for a long time, could they have remained silent even longer?


Nauman Ejaz had told the actress that she had been silent on the above issue for so many years, she would have remained silent even more, what was the need for her to create a wrong impression among people regarding her?
He also asked Ayesha Umar if anyone had asked her about the matter that she had discussed.


On Noman Ejaz's cross-examination, Ayesha Umar said that she was asked by many people and that she narrated the incidents that happened to her voluntarily.
She had said that when she saw that many people were talking about the incidents of 'Sensitive harassment" that happened to her, he also got courage and then he also thought that hundreds more girls would be saved by his talk. I will get courage and she will also talk.