Showbiz
Asma Abbas on Vacations with whole Family enjoy the massive Look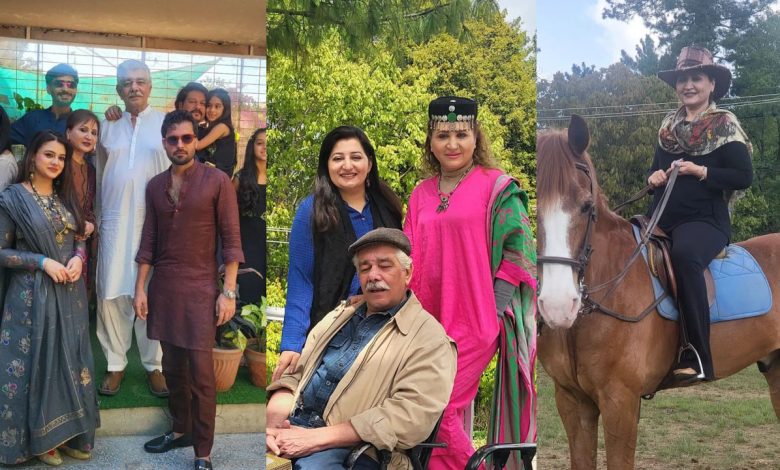 Asma Abbas, one of Pakistan's most beloved actresses, recently took a break from her busy schedule to enjoy a family vacation. The actress, who is known for her outstanding performances on screen, was seen enjoying the scenic beauty of Northern Pakistan with her whole family. The vacation photos show the actress looking relaxed, happy, and enjoying the company of her loved ones.
Asma Abbas, who has been entertaining audiences for decades, is a popular name in the Pakistani entertainment industry. Her talent and versatility have earned her a dedicated fan following. However, even the most hardworking actors need a break, and Asma Abbas is no exception.
The vacation pictures shared by the actress on social media show her with her family, enjoying the natural beauty of Pakistan. From mountains to waterfalls, the family explored different parts of the country and captured every moment on camera. Asma Abbas looked radiant and happy in all the photos, enjoying the company of her loved ones and the beauty of nature.
Speaking about the vacation, Asma Abbas said, "It was an incredible experience to take a break from work and spend time with my family. We explored the beauty of Pakistan, and it was truly breathtaking. It's important to take some time off from work and enjoy the simple pleasures of life."
Fans and followers couldn't get enough of Asma Abbas's vacation pictures, and the comments section was filled with admiration and love. Many fans praised the actress for her dedication to her work and her commitment to her family.