Cook Recipes
Apple Fritter Cinnamon Swirl Loaf By Recipe: Ingredients: 2 medium apples…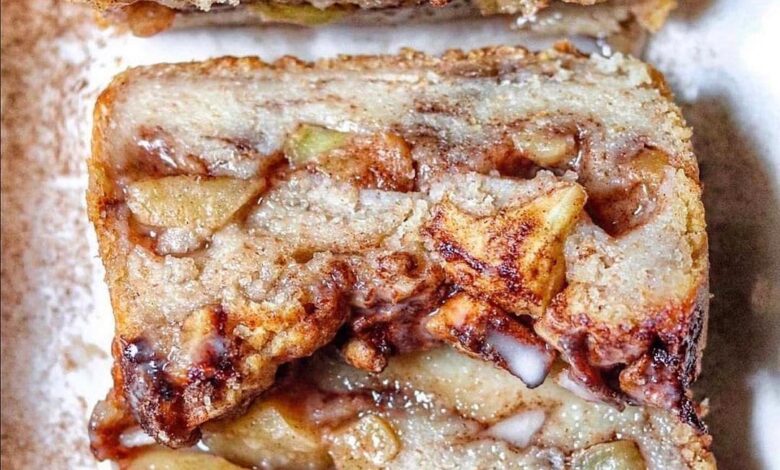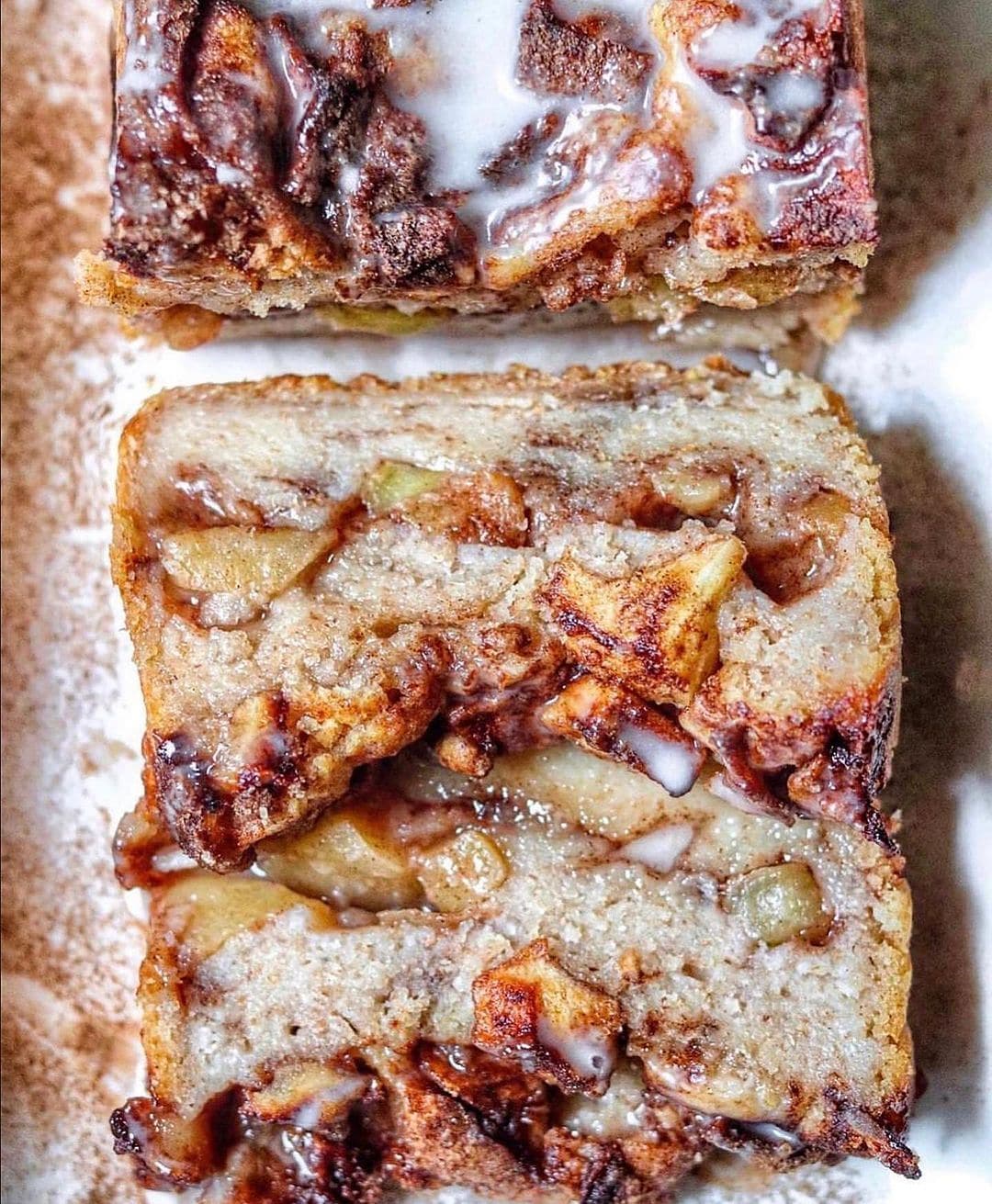 Apple Fritter Cinnamon Swirl Loaf
By plantbased.traveler
Recipe:
Ingredients:
2 medium apples
1 tbsp of light brown sugar
1 tsp cinnamon
1.5 cups all purpose flour
1/4 cup cornstarch
1 cup unsweetened apple sauce
1 stick or 1/2 cup of vegan butter, softened
1/4 cup light brown sugar
1/2 cup oat milk
1 tsp vanilla extract
1/2 tbsp baking powder
Pinch of salt
2 tbsp light brown sugar
1.5 tsp cinnamon
Glaze (optional)
4 tbsp powdered sugar
1 tbsp oat milk
_________________________
Instructions:
Preheat oven to 350 F/ 175 C.
Peel and core apples and cut them into medium size pieces (about 2 to 2.5 cups). Toss those with 1 tbsp of sugar and 1 tsp of cinnamon and set aside.
Mix 2 tbsp of sugar and 1.5 tsp of cinnamon in an extra small bowl.
Add vegan butter and 1/4 cup of sugar to a mixing bowl and whisk (I use a hand mixer) until fluffy. Add apple sauce and vanilla extract and mix for another minute or 2.
Add flour, cornstarch, baking powder and pinch of salt and stir until combined.
Pour in plant milk and mix just until dough is smooth. Do not over mix!
Grease and/or line your baking pan (I used an 8×4 in).
Add half of the dough to the pan, top with half of the cinnamon sugar mix and give it a little swirl (I used the end of a spoon), ed by half of the apple mixture, the remaining dough, apples mixture again and finish with the remaining cinnamon sugar. Again give it a second gentle swirl.
Bake for 60 minutes or until tooth pick inserted in the middle comes out clean.
Once the loaf has cooled down, drizzle with glaze and enjoy 😍
.
.
.
.