Showbiz
Actress Saeeda Imtiaz heats up social media with sizzling swimwear snaps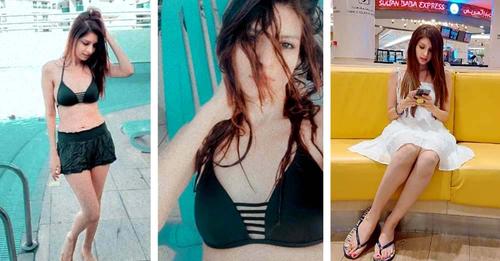 Saeeda Imtiaz is a highly accomplished actress, model, and social media influencer from Pakistan. Her impressive height, fair complexion, and exceptional talent enabled her to swiftly attain success in the Pakistani entertainment industry. Imtiaz is known for her free-spirited nature and fearlessness when it comes to taking on diverse roles, which her fans are undoubtedly aware of.
Saeeda Imtiaz, a Kashmiri by ethnicity, was born in Dubai on May 21, 1985. She has made a name for herself in both Pakistani and Hindi cinema. Imtiaz began her acting career in 2012 with the Pakistani film Kaptaan, which portrayed the life of Imran Khan, a former cricketer and Prime Minister of Pakistan. Additionally, Imtiaz holds a bachelor's degree in Psychology from Stony Brook University, besides her acting career.
Saeeda Imtiaz, besides her acting career, frequently participates in promotional campaigns for popular Pakistani brands through photoshoots. She is known for her willingness to collaborate on diverse photoshoot projects, although this has resulted in facing criticism on social media. She often partners with Pakistani labels that specialize in Western-style apparel. During her leisure time, Imtiaz enjoys spending quality time with her family and exercising at the gym.
In today's piece, we'll be featuring photos of renowned Pakistani actress and model, Saeeda Imtiaz, that have been making waves on social media. The pictures show her having a great time on holiday, taking dips in a swimming pool to rejuvenate her mind. Imtiaz was recently a participant in the popular ARY Digital show, Tamasha Ghar.
If you guys also want to see some new photos of Pakistan's famous bold actress Saeeda Imtiaz in swimwear snaps, then check out below!
Do you guys also like swimming pool in winter season?
Don't forget to tell us in the comment section below, do you guys also think that Pakistani actresses wear short dresses just so that they can become famous very quickly and get more work in the industry? So let us know your valuable feedback. Thanks!