Showbiz
Actress Mariyam Nafees is a sight to behold as she celebrates Eid with husband Amaan Ahmed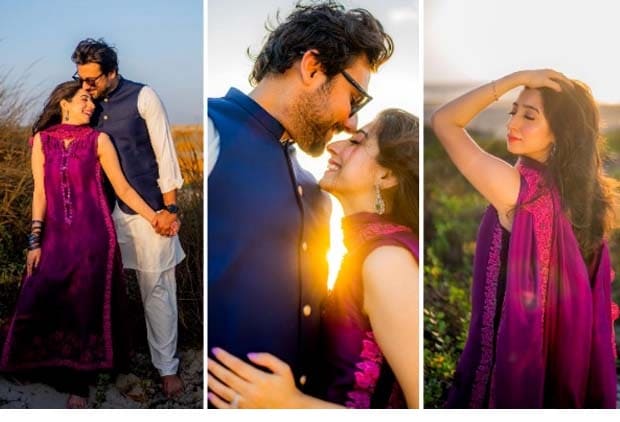 Mariyam began her profession in the show Diyar-e-Dil close by Osman Khalid Butt, Maya Ali, Hareem Farooq, Abid Ali, and Sanam Saeed. She showed up as part of Tabinda in Kuch Na Kaho. In Haya Ke Daaman Main, she filled in as an extraordinary actress in the part of Rija as the companion of Haya (Sukaina Khan), the primary hero.
Mariyam has done many films and dramas and went remarkably successful in her career of acting and modeling. She gained a lot of fan following and love from viewers. No doubt that she is an extraordinary actress. The Diyar-e-Dil actress has always been known for her bold opinions. Whether it is social causes or politics, she has always been very straightforward.
Mariyam got married to Amaan Ahmed and both were never friends before. Mariyam opened up in an interview and said I and Aman were together on a project and we did not part in good ways. Later we decided to reconnect and become friends. We never knew this will be transformed into a love affair. We were finally in love and got married.
The couple has posed for Eid and Mariyam posted the photos on her Instagram account. They effortlessly looked adorable. Mariyam donned beautiful attire by RangeHaya. Her hair and makeup were done by Krislays Women's Salon and her photography was done by Abdul Samad Zia. Check it out!
What do you think of her styling and poses? Do let us know below in the comments section. Thanks!