Showbiz
Abrar Ul Haq shares a cute love story of his childhood crush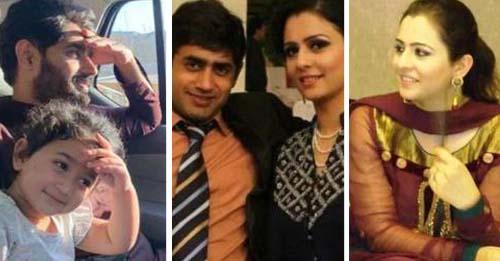 Abrar Ul Haq is the well-known personality in Pakistan. He is recognized as a songwriter, singer, philanthropist, and politician. He is granted the title "King of Pakistani Pop". He gained overnight fame in Pakistan because of his flaming songs. Pakistani weddings are incomplete without his bhangras, playing during the function. He is one of the fortunate singers of Pakistan. Besides singing, he is down to earth person who stepped into philanthropy. The vocalist is successfully running his own hospital. The songbird is the founder and chairman of Sahara trust and Sahara Cancer hospital. He is working for humanity and is acclaimed internationally as a social worker. He is also a popular politician in Pakistan. Recently, Abrar-ul-Haq served as the Chairman of Red Crescent Pakistan.
He has been a part of the Pakistan industry many times but he kept his private life personal. He doesn't like to share his personal on social media. His wife, Hareem Abrar, and Abrar Ul Haq are spending satisfactory and joyful life together for many years now.
A couple of days ago, Abrar Ul Haq in an interview tells us about his cute first childhood love story. The pop singer fell in love with his principal in school when he was a kid. Whenever there is any issue he just goes to her, as the principal knew his father. And one day his fellow joked that he should marry her because he was always there. But Abrar Ul Haq took it seriously and started considering it. This innocent love story is extremely amusing for the singer later on. Let's have a look at the video clip.
What is your favorite song of Abrar Ul Haq? Do let us know in the comments section below. Thanks!