Showbiz
Waseem Akram and his wife Shaniera Spends Time in Australia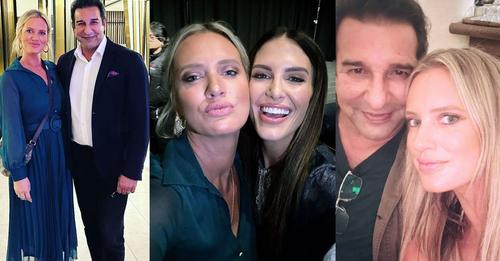 Waseem Akram, the legendary Pakistani cricketer, and his wife Shaniera Akram, have been spending their time in Australia lately. The couple has been residing in Melbourne for the past few years and has been actively involved in various social and humanitarian activities. Let's take a closer look at how the couple spends their time in Australia.
One of the most significant aspects of Waseem Akram and Shaniera Akram's life in Australia is their commitment to social causes. The couple has been actively working with various charities and organizations that work towards the betterment of society. They have been involved in initiatives such as supporting cancer patients, promoting education, and raising awareness about mental health issues. Their philanthropic activities have earned them widespread recognition and appreciation in the Australian community.
Apart from their philanthropic work, Waseem and Shaniera Akram have been exploring the beautiful landscapes and attractions that Australia has to offer. The couple enjoys traveling and has been to several places in Australia, including Sydney, Gold Coast, and Adelaide. Their pictures from these trips are a testament to the beauty of Australia and how much they enjoy exploring new places.
Waseem Akram is also known for his love for food, and he has been indulging in some of Australia's most exquisite cuisines. The couple has been trying out new restaurants and cafes, experiencing the local food culture and enjoying their time together.