Showbiz
Urwa Hocane's bold pictures from 'dance party' with friends go viral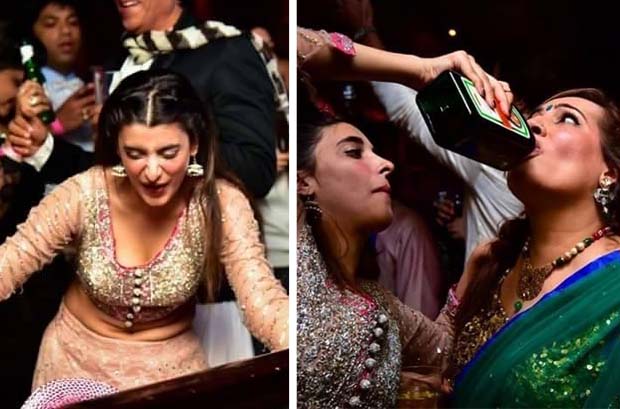 Urwa Hocane is one of Pakistan's best actresses & models who has been associated with the TV screen for the past decade. This talented young woman has proven that even at a young age, one can reach the heights of fame. At the age of 29, Urwa has become a leading actress in Pakistan.
Urwa Hocane began her showbiz career by hosting a live show on TV. Impressed by her confidence on screen, the director & producer immediately cast her in TV dramas, leading to her sudden emergence in the world of TV. Urwa did not stop at just gaining fame through acting and hosting, she also ventured into modeling and achieved success in that field as well.
In the past few days, news was circulating on social media that Urwa Hocane and her husband Farhan Saeed had divorced and were no longer living together. However, it is surprising to note that this news turned out to be false, as Urwa and Farhan are indeed living together. A few days ago, their picture together on Eid-ul-Fitr went viral, further confirming their togetherness.
In today's article, we will be seeing pictures of Pakistani actress Urwa Hocane dancing at a party with her friends, which have gone viral on social media. In these pictures, Urwa can be seen having a great time and letting loose. However, some individuals have raised questions after noticing her holding a bottle in her hand, speculating whether Pakistani actresses have also developed an addiction to alcohol.
If you would like to see pictures of Pakistani actress Urwa Hocane from a dance party with her friends, please scroll down.
Don't forget to share your thoughts in the comments section below. Would you like to see more of Urwa Hocane's performances in TV dramas?