Cook Recipes
Tofu Sun-Dried Tomato Pasta By Recipe: Serves 6 What you need: 6 cups dri…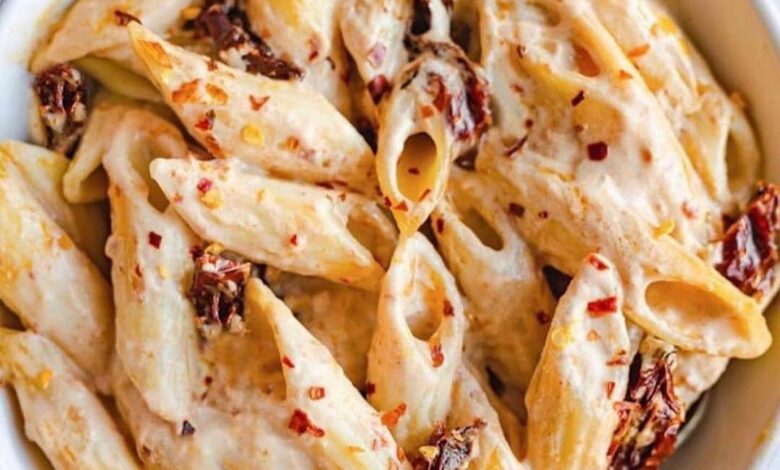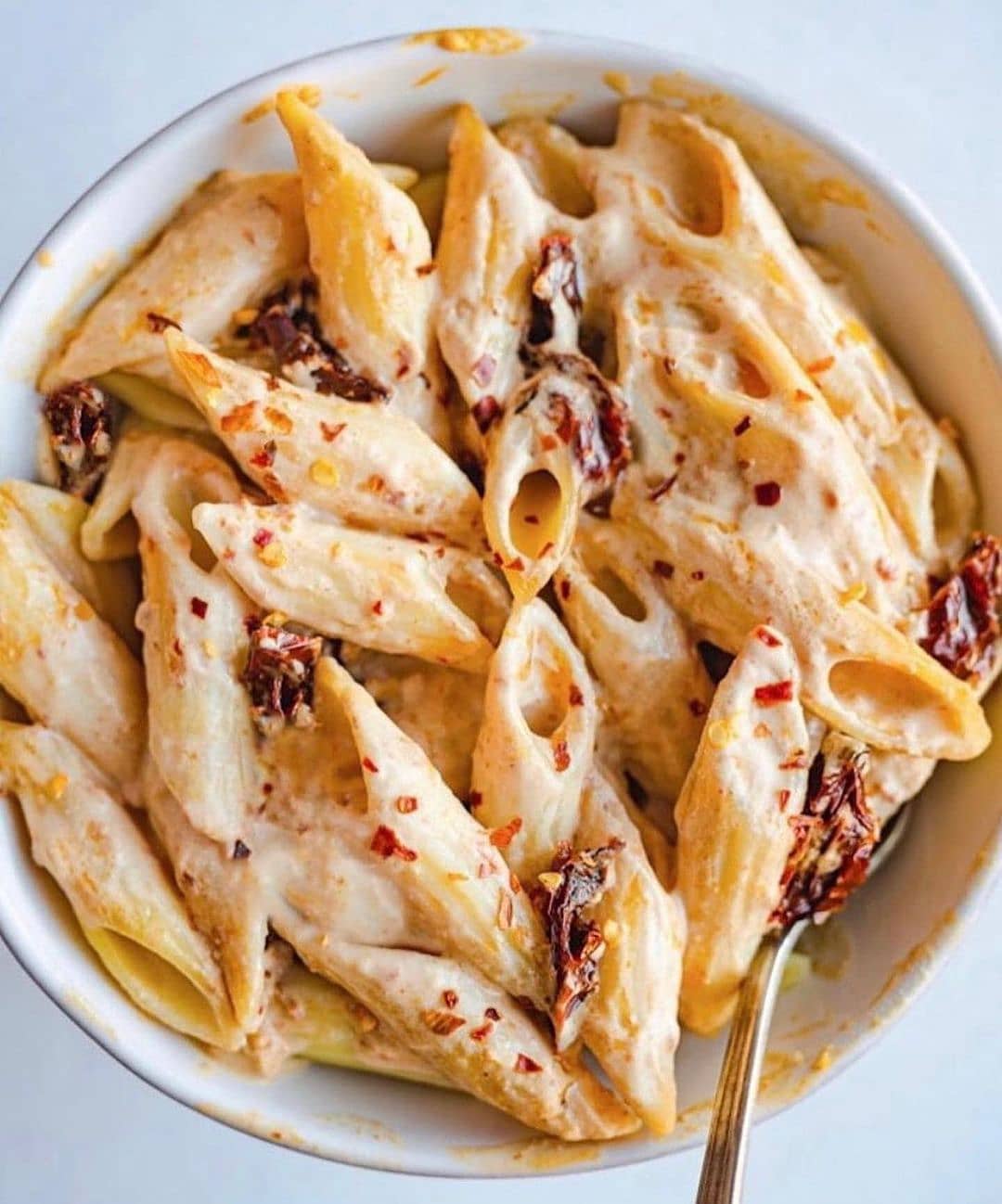 🌱Tofu Sun-Dried Tomato Pasta🌱
By cookingforpeanuts
Recipe:
✅Serves 6
✅What you need:
6 cups dried pasta
1 block tofu (14 ounces)
¼ cup plus 2 tablespoons olive oil
2 cloves garlic
¼ cup nutritional yeast
2 tablespoons mellow or white miso
6 sun-dried tomatoes (preserved in olive oil), roughly chopped
Fresh lemon juice to taste
Crushed red pepper to taste
✅Cook the pasta according to packet directions until al dente. Reserve two cups of the pasta cooking water.
✅Place the tofu, olive oil, garlic, nutritional yeast, and miso in a food processor. Process until smooth, scraping the sides of the container with a spatula as needed.
✅Transfer the sauce to a large sauté pan. Add one cup of the reserved pasta cooking water and whisk to combine. Cook over low heat, stirring frequently. When the sauce is warm, mix in the pasta, and sun-dried tomatoes. Cook over low heat until warmed through, adding more pasta cooking water as needed. Add fresh lemon juice, and crushed red pepper.
.
Want more over 100+ delicious recipes? Head to our website! (Link in Bio)
.
.
.
.