Showbiz
Those Actresses Who Left Showbiz After Marriage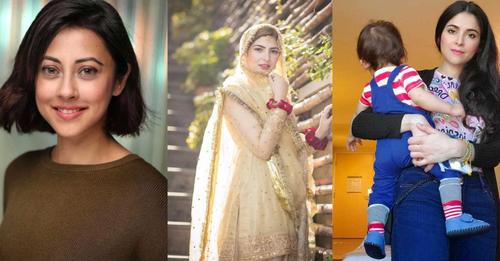 It is a fact that new actors are joining the show business industry every single day. It is also a fact that some actors have left the showbiz world forever. In today's post, I'm going to share with you a fresh list of 5 famous Pakistani actresses who left showbiz after marriage.
All of these actresses are well-known and they left showbiz at the height of their fame and careers. Each of them valued their relationship more than riches or fame, so it was a personal decision. Let's start the topic and look at the best Pakistani actresses who left showbiz after marriage.
Arij Fatyma
Arij Fatyma is a talented actress and a supermodel from Pakistan. Her first marriage ended in divorce, and she married Ozair Ali for the second time in 2017. In the wake of her second marriage, Arij Fatyma announced her departure from show business. She currently resides in Canada with her husband and son.
Sanam Baloch
Sanam Baloch is also one of those actresses who left showbiz after marriage. She is a renowned actress. It would not be wrong to say here that she was a queen of Pakistani morning shows. She was very popular not only in Pakistan but also in other countries. After the divorce of the first marriage, She remarried and left showbiz forever. She is the mother of a daughter but still keeps her second marriage a secret.

Aisha Khan
Ayesha Khan's name does not need any introduction, of course, she is a well-known actress. She married Major Uqbah Hadeed in 2018 and left the showbiz career after marriage. She loves her husband very much And after the marriage, she changed her name to Aisha Uqbah Malik. After marriage, Allah Almighty blessed him with a daughter. She is living a happy life with her husband and daughter in the UK.

Naimal Khawar Khan
Naimal Khawar Khan is one of the most beautiful actresses in Pakistan. She has tied the knot with actor Hamza Ali Abbasi in 2019. After the marriage, she announced that she would no longer be a part of the drama industry.
Ainy Jaffri
Ainy Jaffri is another famous actress in our media industry. She started her married life with Faris Rehman in 2014. And then she said goodbye to Showbiz forever. She has not appeared in any project since her marriage.
How did you feel to meet these 5 Pakistani actresses who left showbiz after marriage? Leave your comments below.