Showbiz
Samina Ahmed and her husband's vacation pictures goes viral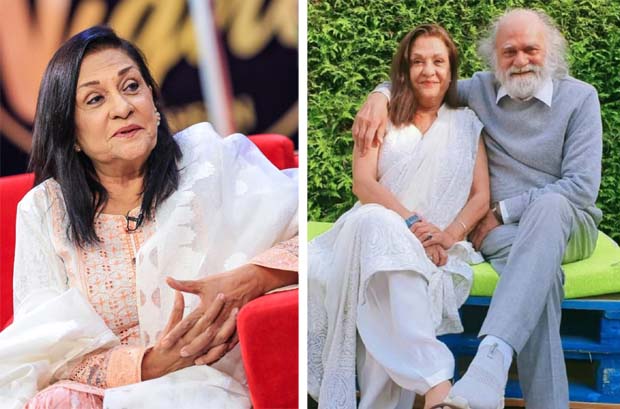 Love fights limitations, disregarding age stereotypes ingrained by media. It blooms in myriad forms, unrestricted by societal expectations. Renowned stars Samina Ahmed & Manzar Sehabi embody this truth, enlightening the world with their captivating journey. Their love transcends norms, illuminating the extraordinary beauty found in the reality of genuine connection.
The couple initially crossed paths while working together on the set of Dhoop Ki Deewar, and their bond has only blossomed since then, as they continuously provide each other with unwavering support in their respective lives. Manzar Sehbai & Samina Ahmed exchanged vows in an understated ceremony, devoid of concerns regarding public opinion.
On the other hand, Samina Ahmed is currently appearing in the highly popular drama series Baby Baaji on ARY Digital. She has returned to Pakistan specifically for this drama, and there is no doubt that the performances of Samina Ahmed, Javeria Saud, and Saud Qasmi in this drama have garnered immense appreciation.
Well, Germany serves as Manzar Sehbai's second home, where he has lived his entire life. Currently, Samina also joins him in the country as they both take a break from their hectic schedules. They are currently enjoying a vacation in Berlin, and Samina Ahmed's stylish vacation outfits are truly eye-catching.
If you wish to catch a glimpse of Pakistan's newlywed couple, Samina Ahmed and Manzar Sehbai, enjoying their vacation in Germany, take a look below.
Do you believe that love knows no bounds of age and can blossom at any stage of life? Manzar Sehbai and Samina Ahmed's marriage serves as a testament to this notion, showcasing that love can find its way regardless of age.