Showbiz
Saheefa Jabbar Khattak New Sporty Look Classify Clicks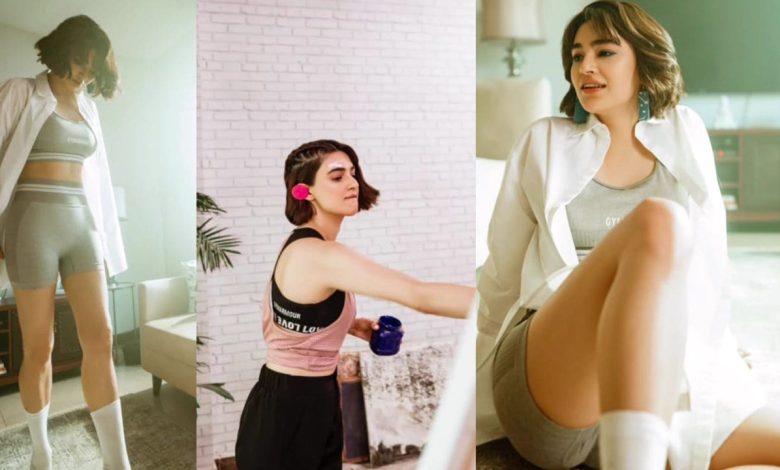 Saheefa Jabbar Khattak, the renowned Pakistani model and actress, has once again caught the attention of fashion enthusiasts with her latest sporty look. Known for her bold and unconventional style, Khattak's new athletic-inspired ensemble is a testament to her ability to seamlessly blend comfort with high fashion.
In her recent photos, Khattak is seen sporting a chic athletic outfit that perfectly encapsulates her unique style. The ensemble consists of a sleek, form-fitting tracksuit paired with a stylish pair of sneakers. The outfit's monochromatic color scheme adds a touch of sophistication, while the sporty design keeps it casual and comfortable.
Fans and fashion enthusiasts have been quick to praise Khattak's new look. Many have commented on her ability to make a simple tracksuit look high-fashion, while others have expressed admiration for her confidence and individuality. The look has also been praised for its versatility, with fans noting that it could easily be dressed up or down depending on the occasion.
Khattak's new sporty look is just the latest in a series of fashion-forward outfits that the model has showcased. Known for her willingness to push boundaries and challenge conventional fashion norms, Khattak has consistently proven herself to be a trendsetter in the industry.
Saheefa Jabbar Khattak's new sporty look is a perfect example of her unique approach to fashion. By blending elements of athleticism and high fashion, she has created a look that is stylish, comfortable, and entirely her own. As she continues to push boundaries and challenge fashion norms, there's no doubt that Khattak will continue to inspire and influence fashion enthusiasts around the world.