Showbiz
Saeeda Imtiaz, actress of film and Tamasha, passes away at a young age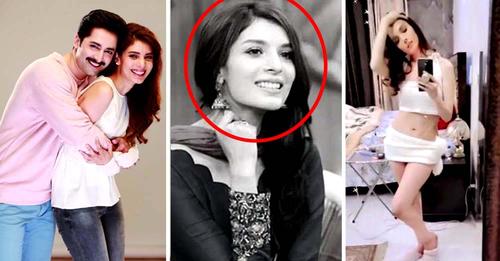 The world is full of mysteries that constantly amaze us. We are frequently reminded of the fleeting nature of life and its impermanence. Death is inevitable and touches us all, but it is particularly shocking when we hear about the sudden passing of young and healthy individuals. This is the case with the recent loss of the talented Pakistani actress, Saeeda Imtiaz. Her untimely departure has left a profound impact on society.
Saeeda Imtiaz had a plentiful career in Pakistani cinema, appearing in several films & modeling projects. She was set to star in the much-awaited biopic of former PM Imran Khan, which unfortunately did not see the light of day due to various reasons. In addition to this, she had notable roles in films like "Wajood" and "Raasta". Her appearance on the incredibly popular reality show "Tamasha" on ARY Digital garnered her a significant following and increased her popularity among fans.
Today, it was reported on the official Instagram & FB accounts of the actress (Saeeda Imtiaz) that she had passed away. A/c to the post, she was found deceased in her room earlier this morning. No further information has been released at this time. The report was made on her official Instagram account in the following statement:
Saeeda Imtiaz shared a post on her official Instagram account that said,
"I LOST NOBODY I NEEDED. THE REAL ONES ARE STILL AROUND."
This was her last Instagram story before her passing.
After hearing the news of the sudden death of Pakistan's famous film actress Saeeda Imtiaz, don't forget to pray for her forgiveness in the comment section below. We pray that Allah grants her a place in Paradise and gives patience to her family, Ameen!