Showbiz
Saba Faisal's Eid al Fitr family reunion without daughter-in-law dishearten netizens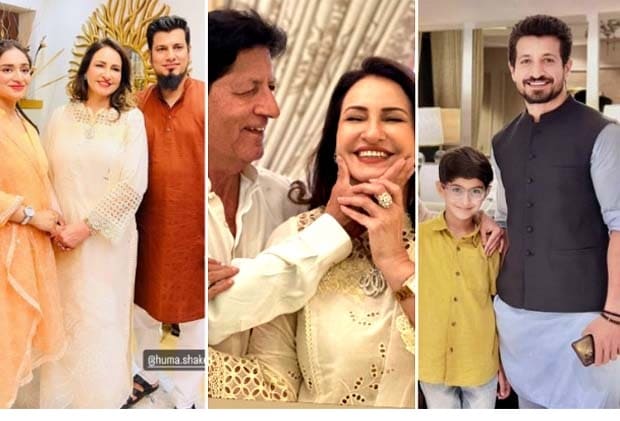 The Habs actress also got nominated for the best actress award at the 11th Lux style award but could win it. She had three kids. Two sons and a daughter, all of them are married now. She also had controversies about the statement she passed for her son and daughter-in-law. It clearly showed that they do not get along.
Neha Salman who is the daughter-in-law of Saba Faisal also used to post certain things on her social media account which the public guessed that they do not get along. Later on, Saba Faisal posted a video on her social media account saying "My husband, my younger son Arsalan and my daughter had nothing to do with Salman and her wife". She appeared on Nadir Ali's podcast at which she said I shouldn't be posting that video but in the end, being a mother I felt weak so I posted a video and it instantly went viral. Saba Faisal has always claimed that she had no regrets in life but after this video went viral she said that's the only regret I have in life now.
Recently the actress shared some beautiful photos of Eid where everyone in her family gathered and celebrated Eid festivities. Saba and her daughter were seen wearing beautiful attires by Mushq. The actress wore an exquisite white outfit for Eid and fans loved it. Under the photo she captioned "Eid Mubarak everyone". But again her daughter-in-law was missing from her family EID photos.
So let's now take a look at the pictures of Saba Qamar and her family celebrating Eid-ul-Fitr together.
Have a look at the photos and let us know what you think of them. Don't forget to comment down below. Thanks!