Cook Recipes
Roasted Eggplant/Chickpea Gyros By Recipe below What you need: 1 lb egg…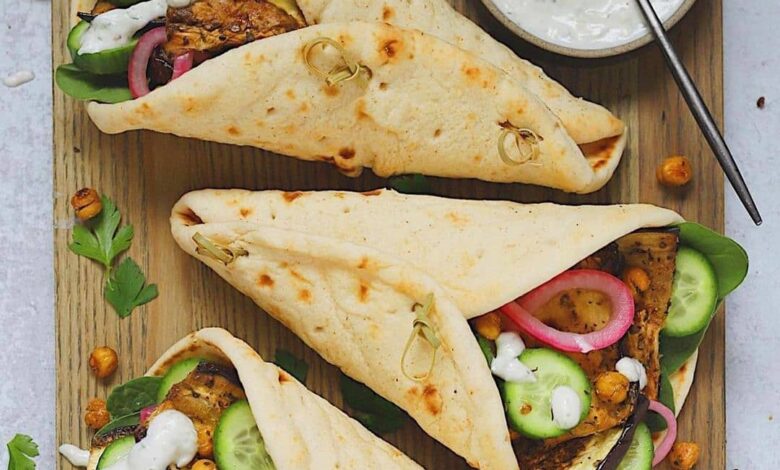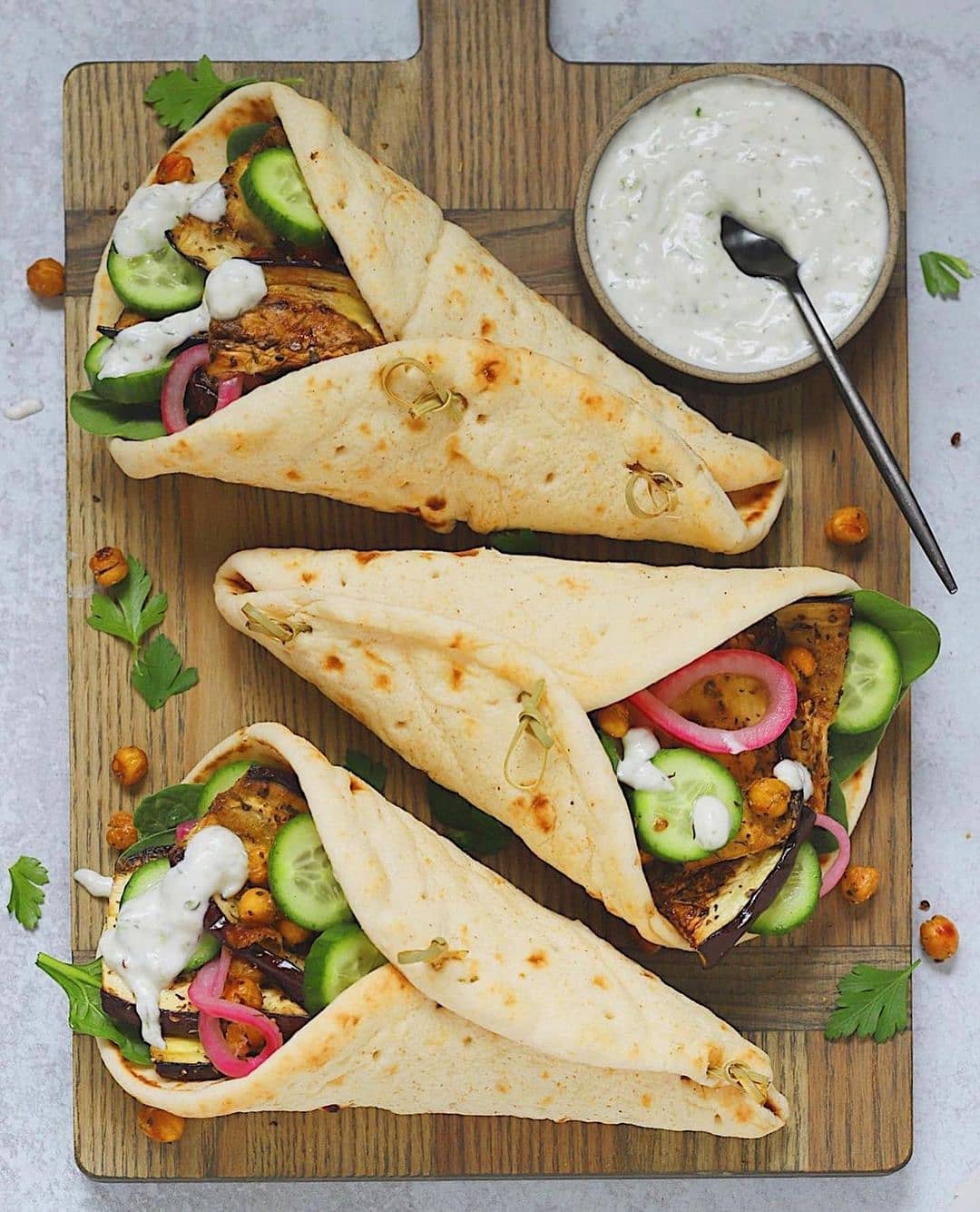 Roasted Eggplant/Chickpea Gyros 🥙🥙🥙
By thevegansara
Recipe below ⬇️⬇️
What you need:
1 lb eggplant, 1 can of chickpeas drained, rinsed, & dried, 2 tbl olive oil, 1 tbl Worcestershire sauce ,1tsp each of oregano, marjoram, thyme & onion powder, 1/2 tsp of garlic, salt & black pepper, Tzatziki Sauce: 1 cup non dairy plain yogurt, juice of 1/2 lemon, 2 garlic cloves minced, 1 tbl of fresh dill ( sub dried dill weed to taste), 1 mini cucumber grated with water squeezed out using kitchen towel, s/p to taste
Instructions:
1️⃣ Cut stem off of eggplant, cut length in thirds, then cut each piece In half, then cut each half into 1/2 in thick slabs
2️⃣ Salt steaks with with kosher salt on both sides, then sandwich btw two kitchen towels putting a large baking pan on top, for about 30 min, then rinse with fresh water & dry to remove salt
3️⃣ In a medium bowl combine chickpeas & eggplant steaks. Coat with oil, Worcestershire sauce, & spices
4️⃣ On a parchment lined large baking sheet, roast eggplant & chickpeas at 425 F for 28-30min. Rotating & flipping half way through
5️⃣Meanwhile, make tzatziki sauce, combine all ingredients, mix well
6️⃣Wrap up in your favorite wrap style bread (I used pita) drizzle with tzatziki sauce. I also added pickled red onions, cucumbers, greens, & some parsley 😋😋😋💚💚💚
.
.
🥑🍅 Get Our new 100+ vegan recipes
plant_basedrecipe 👈click the link bio
.