Showbiz
Minal Khan Looks Tremendous In Latest Photoshoot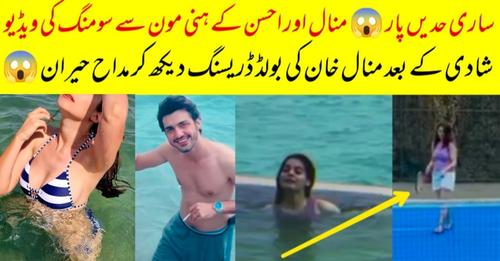 Recently, Pakistani showbiz actors Minal Khal and Ahsan Mohsin Ikram tied the knot, whose photos and videos went viral on social media.


After which Minal is sharing photos of dinner and lunch with her husband to her fans on her social media account. Yesterday, Minal Khan came live on her Instagram account and told the fans that she was very happy after the wedding. She is tired and wants to spend some time away from the showbiz giving her husband and books time.


Manal Khan's sister Aiman Khan has also stayed away from showbiz since her marriage and now Manal also wants to spend time with family and husband like Aiman so she has not worked in dramas for some time. Will do


In her live video, Minal also told fans about the books she is reading nowadays and also gave a message to stay connected with fans through social media.