Showbiz
Mehar Bano's Breathtaking Photos with Her Husband Amidst Hunza's Beauty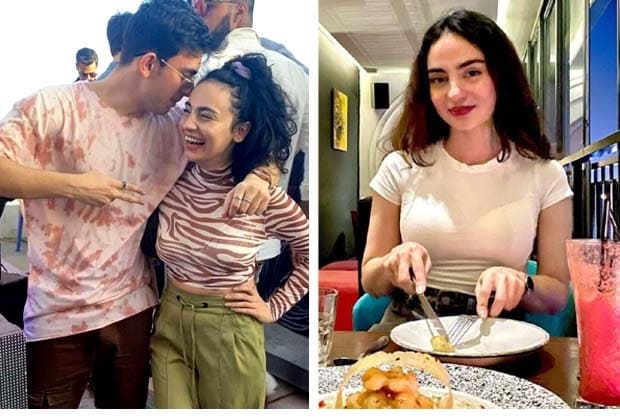 In addition to her stellar acting & dancing abilities, Mehar Bano consistently grabs attention with her outspoken nature and thought-provoking videos. She unyieldingly advocates for feminism and continues to make a mark with her carefully chosen projects. Most recently, she has signed on for the feature film "Taxali."
Mehar Bano, renowned for her role in "Mere Pass Tum Ho," joyfully tied the knot with Shahrukh Kazim Ali, a director, and producer. Presently, the stunning actress is adventuring through the breathtaking Northern areas of Pakistan, accompanied by her husband, Shahrukh, as they relish the region's natural splendor.
Mehar has graciously shared stunning snapshots from the picturesque Hunza, capturing the essence of its beauty. Additionally, she delighted her followers with a delightful boating picture. Mehar Bano further enchanted her audience with a captivating pic taken at Altit Fort, as she and her husband Shahrukh explored serene locations.
If you wish to view pictures of Pakistani actress Mehar Bano enjoying a vacation with her husband, please scroll down.
Don't forget to tell me in the comment section below whether you like Mehar Bano's acting or her dance.