Showbiz
Humayun Saeed's stance on portraying controversial scenes in The Crown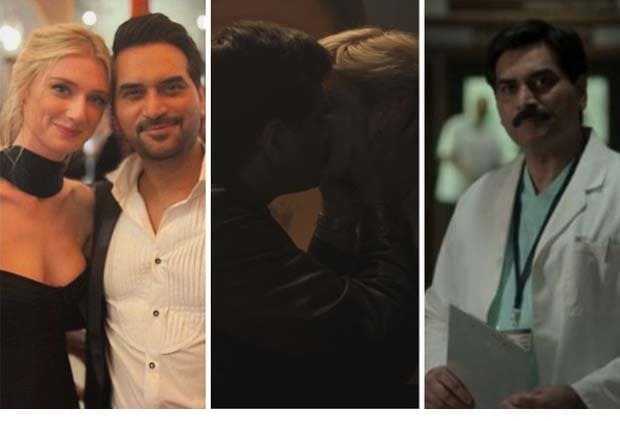 Recently he got starred in a Netflix original series The Crown. It is a biographical film about Princess Diana. There was an intimate scene of kissing where Hamayun Saeed kissed her opposite actress for a shot. And people are going crazy. Since then he has become the talk of the town. Why are we so surprised because of Humayun Saeed's intimate scene? So much had changed in Pakistan. At least it's an acting job that is in front of cast and crew. People are doing all kinds of things behind the closed door. Some people appreciated his acting skills while others bashed him. Some said Why are people not losing their minds over Humayun Saeed doing steamy scenes in The Crown? If a woman had done the same y'all prob would have crucified her hypocrites.
If you guys want to see that scene of Pakistani actor Humayun Saeed's lip kissing with his co-star, then click on the link below and watch it.
Most of the people have tweeted and most of them are against Humayun Saeed. Some think it would be more mentionable if it was done by a female actress but no one is talking because it is done by a male actor. Some tweeted "Mahira Khan got more hate for her bad Punjabi in Maula Jatt than Humayun Saeed is getting for kissing a woman on-screen in that Western show (if he's getting any)"
When asked by Independent Urdu about his opinion on performing controversial scenes in the Netflix series (The Crown), Humayun replied that he understands these types of things are not generally accepted in Pakistan. However, he also mentioned that there wasn't a lot of public outrage over these scenes, as he believes people understood that the events depicted were not actually happening and were presented in a tasteful manner.
If you guys want to listen to Humayun Saeed's interview in which he talks openly about his kissing scene, then click on the link below and watch the video.
Do let us know your opinions about the scene. Write your comments down below. Thanks!