Showbiz
Humaima Malick tells the Interesting Discussion with Imran Hashmi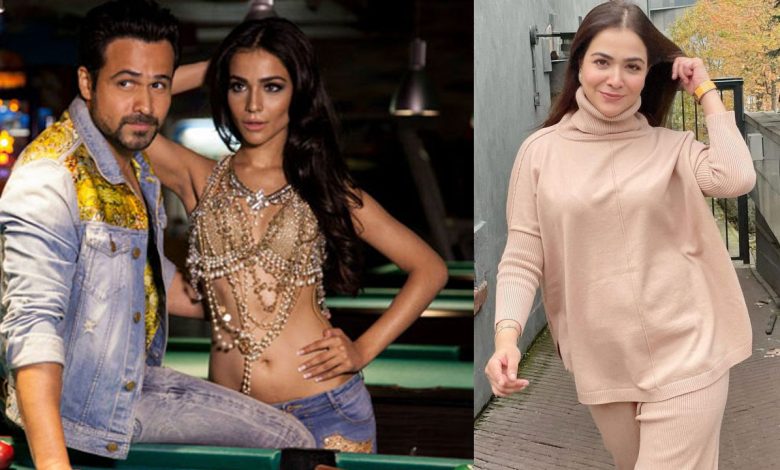 Humaima Malick the best ever actress of the Pakistan Showbiz Industry who is enjoying a massive and adorable lifestyle with massive way. Humaima Malick did some hit project in Bollywood Industry as well with Imran Hashmi now in interview she shares some adorable memories with Imran Hashmi.
Humaima Malick, the renowned Pakistani actress, recently shared some interesting insights from her conversation with Bollywood actor Emraan Hashmi. The two stars worked together in the 2014 film "Raja Natwarlal," and their on-screen chemistry was widely appreciated. However, it's their off-screen camaraderie and intellectual exchanges that have recently caught the public's attention.
In a candid interview, Humaima Malick revealed that her discussions with Emraan Hashmi were not just limited to their work. They often delved into deeper subjects, exploring various aspects of life, art, and culture. Emraan, known for his thoughtful and introspective nature, shared his perspectives on the film industry, the craft of acting, and the importance of staying grounded despite fame and success.
Humaima's revelations about her conversations with Emraan Hashmi provide a fascinating glimpse into the minds of these talented actors. It's not just their acting prowess but also their insightful perspectives and humble personalities that make them truly stand out in the film industry.
This article is based on Humaima Malick's recent interview, where she shared these intriguing details about her discussions with Emraan Hashmi. It's a testament to the enriching experiences and learnings that actors can gain from their co-stars, transcending the boundaries of the film sets.