Showbiz
Hanish Qureshi Spends Quality time with her Mother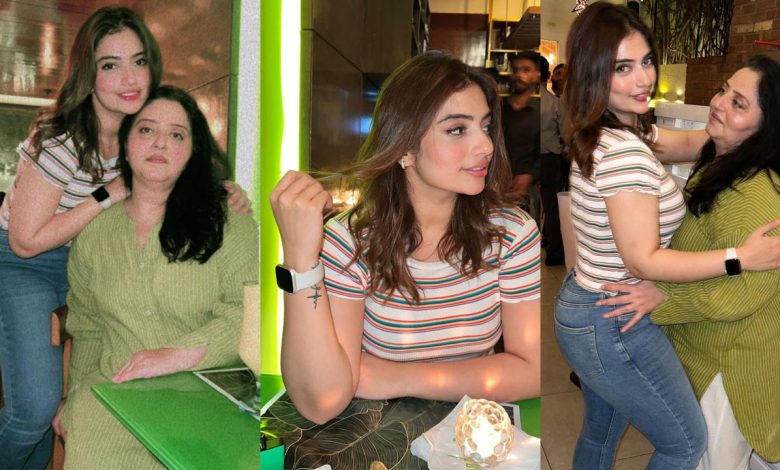 Hanish Qureshi, the talented daughter of renowned Pakistani actor Faysal Quraishi, has been making her own mark in the world of fashion and beauty. However, amidst her professional commitments, Hanish never misses an opportunity to spend quality time with her mother, Afshan Qureshi. This mother-daughter duo shares a bond that is both heartwarming and inspiring.
Despite her busy schedule, Hanish Qureshi always ensures to carve out time for her mother. Whether it's a casual day at home, a shopping spree, or a dinner date, Hanish and Afshan are often seen together, cherishing their moments of togetherness. Their shared moments, often captured and shared on social media, reflect their strong bond and mutual affection.
Hanish and Afshan enjoy a variety of activities together. From cooking their favorite meals, watching classic movies, to discussing the latest fashion trends, their shared interests make their time together even more enjoyable. Hanish often shares snippets of these moments on her social media platforms, giving fans a glimpse into their warm and loving relationship.
Hanish's love and respect for her mother are evident in her words and actions. She often expresses her admiration for her mother's strength, resilience, and talent. On special occasions like Afshan's birthday or Mother's Day, Hanish never fails to express her love and gratitude for her mother through heartfelt messages and thoughtful gestures.
In a world where professional commitments often take precedence, Hanish Qureshi sets a beautiful example of balancing work and personal life. Her dedication to spending quality time with her mother, Afshan Qureshi, is a testament to their strong bond. This mother-daughter duo continues to inspire with their love, respect, and mutual support for each other.