Showbiz
Faryal Makhdoom and her Husband Amir Khan at Maldives Vacation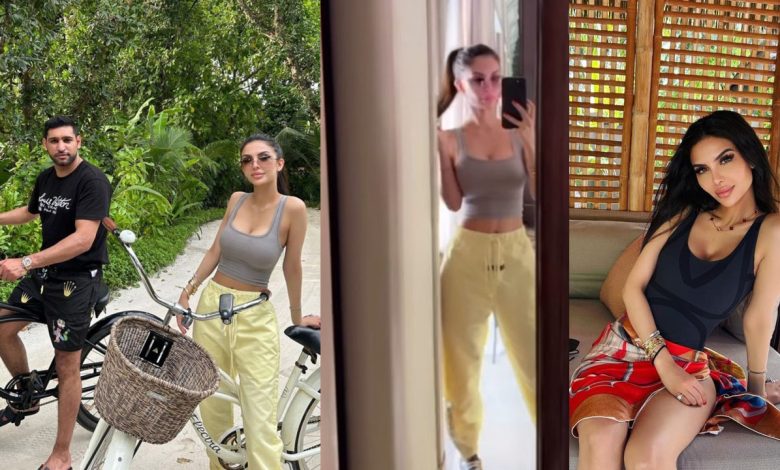 Famous British and Pakistani Boxer Amir Khan who was married a talented Model Faryal Makhdoom they both have kids and also still maintaining herself with a proper diet and massive workout recently they are enjoying the holidays in Maldives.
Faryal Makhdoom and Amir Khan, one of the most celebrated couples in the world of sports and fashion, recently took a break from their busy schedules to enjoy a serene vacation in the Maldives. The couple, known for their glamorous lifestyle and philanthropic endeavors, shared glimpses of their tropical getaway on social media, offering fans a peek into their private lives.
The Maldives, with its crystal-clear waters, white sandy beaches, and abundant marine life, provided the perfect backdrop for the couple's vacation. The pictures shared by Faryal and Amir showcased the breathtaking beauty of the island nation, as well as the couple's evident joy in each other's company.
Amir Khan, a world champion boxer, was not far behind in sharing his own experiences. In a series of photos, he is seen enjoying various water sports, exploring the vibrant coral reefs, and even trying his hand at fishing. His enthusiasm and adventurous spirit were palpable in the pictures.
One of the most heartwarming pictures from the trip was a family photo featuring the couple with their children, Lamaisah and Alayna. The family looked content and at ease, clearly enjoying their time away from the public eye.