Showbiz
Eman Suleman sets mercury levels soaring with new bold photos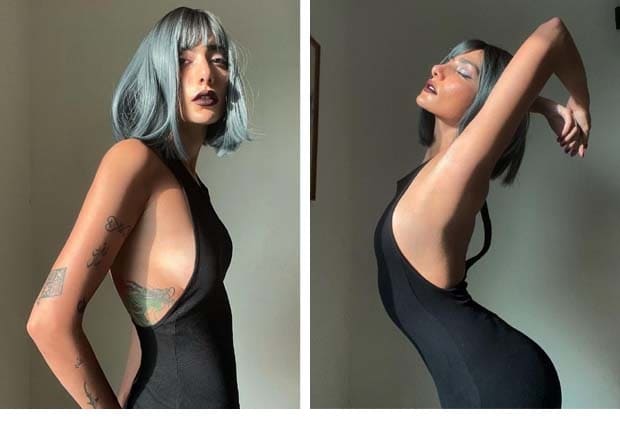 In today's article, we are specifically discussing Pakistani actress & model Eman Suleman. Eman began her showbiz career as a model and is regarded as one of the top models in Pakistan. One notable aspect of this model is her willingness to undertake diverse photo shoots, without hesitation to wear revealing attire.
In the year 2020, Eman Suleman embarked on her married life by tying the knot with Jamil Haider. Alike to Eman, her husband is also known for his romantic nature, fearlessly expressing his love for his wife in public. If you come across his pictures on Instagram, you might find yourself rolling your eyes at the sheer romance portrayed in those photos.
As usual, the pictures of Eman Suleman wearing stirring clothing have once again gone viral on social media. These pictures depict her showcasing her body while engaged in a photo shoot for an international brand. Observing such photos of Eman once again has sparked anger among the people of Pakistan.
If you are interested in viewing pictures of the renowned Pakistani top model Eman Suleman donning daring outfits, have a look below!
What are your thoughts on Pakistani celebrities? Do you believe they are willing to go to any lengths for the sake of fame? Is it common for them to wear revealing attire?