Cook Recipes
Creamy Thai Red Pumpkin Curry with Crispy Breaded Cauliflower by NO cashews, N…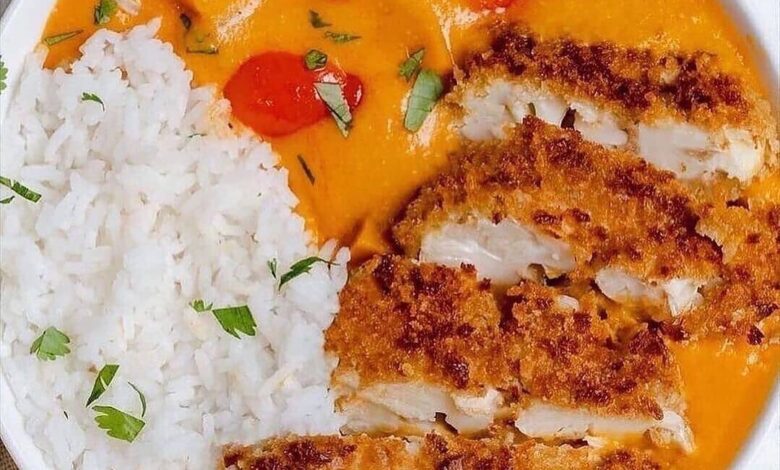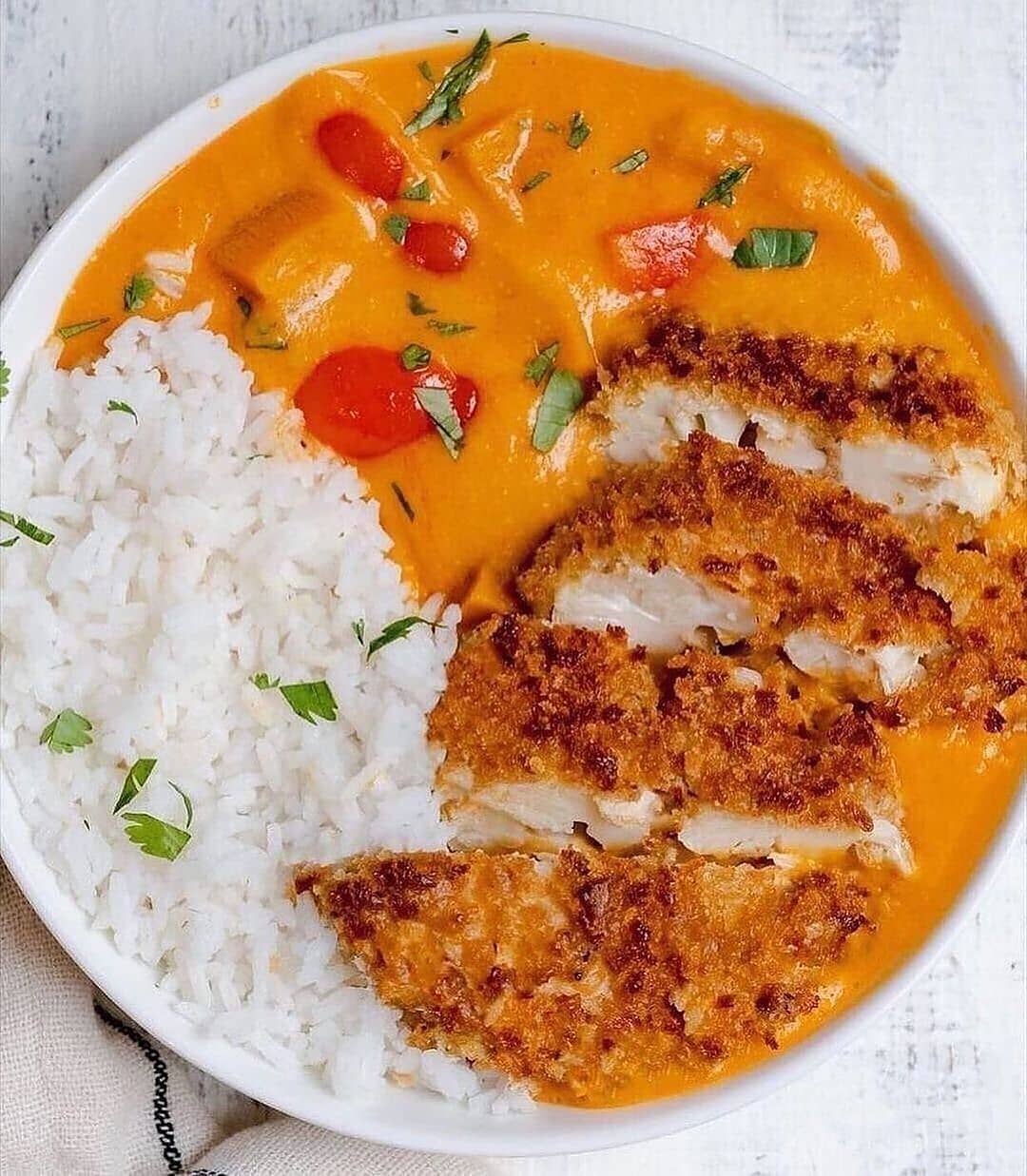 Creamy Thai Red Pumpkin Curry with Crispy Breaded Cauliflower by cookingforpeanuts 🧡 NO cashews, NO coconut milk, oil-free option.)
Follow us plant_basedrecipe for daily vegan recipes
✅Recipe Curry: Heat 1 tablespoon olive oil (or a little veggie broth) in a large saucepan over medium heat. ✅Cook 1 small chopped onion for about 5 minutes, or until translucent. ✅Add 1 tablespoon grated ginger, 4 minced cloves garlic, and 1 small deseeded/minced red chili pepper, and cook for 30 seconds more. ✅Add 1 roughly chopped red bell pepper and cook for 30 seconds. ✅Mix in 3-1/2 cups cubed pumpkin (3/4-inch cubes, about 1 small) and cook for 1 minute more. ✅Add 2-1/2 tablespoons Thai Red Curry Paste and cook for 1 more minute. ✅Add 3 cups vegetable broth and stir. ✅Bring the broth to a gentle boil. Reduce the heat to a vigorous simmer and cook with the lid on for about 7 minutes, or until the pumpkin is fork tender. ✅Transfer one half of the pumpkin and broth to a blender. (Be careful not to include the bell pepper pieces.) Blend on high until smooth. Return the blended pumpkin and broth to the saucepan. ✅Stir in the 3 tablespoons tahini, 1 tablespoon tamari, 1 tablespoon fresh lime juice, and 1/2 teaspoon maple syrup. ✅Add more vegetable broth depending on desired consistency. Cook over low heat until warmed through. ✅Adjust the lime juice, maple syrup, and salt to taste. Garnish with chopped cilantro.
.
.
🥑🍅 Get Our new over 100+ vegan recipes
plant_basedrecipe 👈Link in profile
.
.