Cook Recipes
Creamy Tahini Lentils, crispy roasted potatoes and garlicky kale by . Follow us…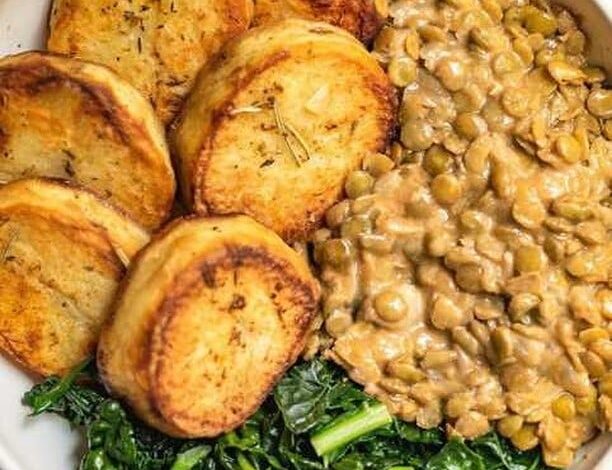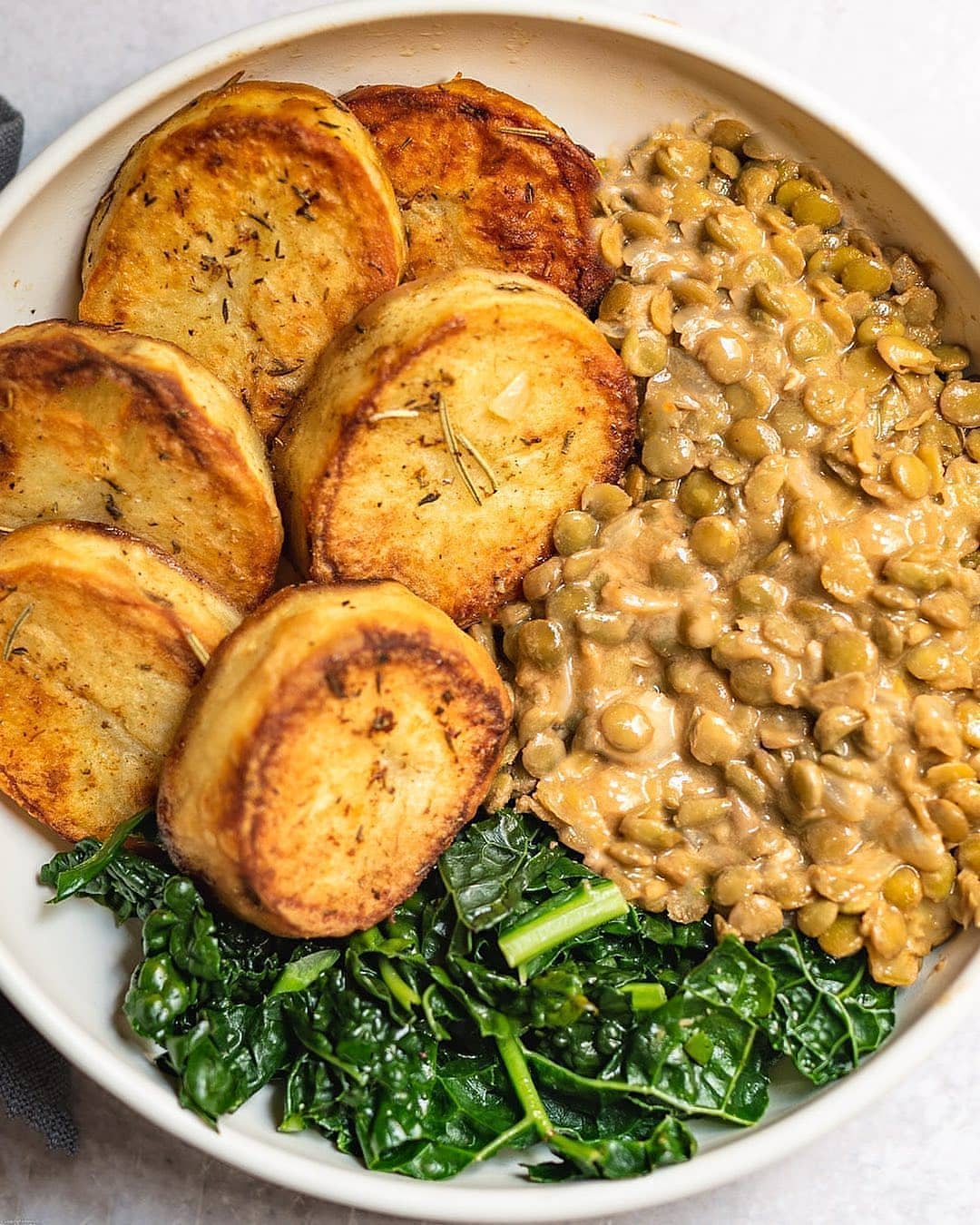 🌱Creamy Tahini Lentils, crispy roasted potatoes and garlicky kale🌱
by cookingforpeanuts
.
Follow us plant_basedrecipe for more vegan recipe inspiration 💚🌱
.
.
Have you made these yummy lentils yet? I encourage you to try these delicious bad boys ASAP! 💚Happy Monday lovelies.💚
✅Recipe: sauté 1 large diced onion in 1 tbsp olive oil or broth until translucent, about 5 minutes. ✅Add 3 large minced garlic cloves and cook 30 seconds more. ✅Add 1 tsp dried oregano, 1/2 dried tsp thyme, 1/2 tsp dried rosemary, 1/2 tsp garlic powder, 1/2 tsp onion powder. Cook one more minute. ✅Add 1 tbsp tomato paste, 1-1/2 cups dry green or brown lentils, 4 cups veggie broth and simmer about 15 minutes, or until lentils are just cooked. Mix in 1 tbsp tahini, 1 tbsp Dijon mustard, 1 tbsp red wine vinegar. Simmer another 2 minutes. Add salt and black pepper to taste. Enjoy!!
🥑🍅 Get Our new 100+ Delicious Vegan Recipes For Weight Loss, Clearer/Smoother Skin and A Healthier Lifestyle. 👉 Link in BIO plant_basedrecipe