Cook Recipes
Chickpea & Veggie Fajita Wraps By Follow us for more vegan recipe inspiratio…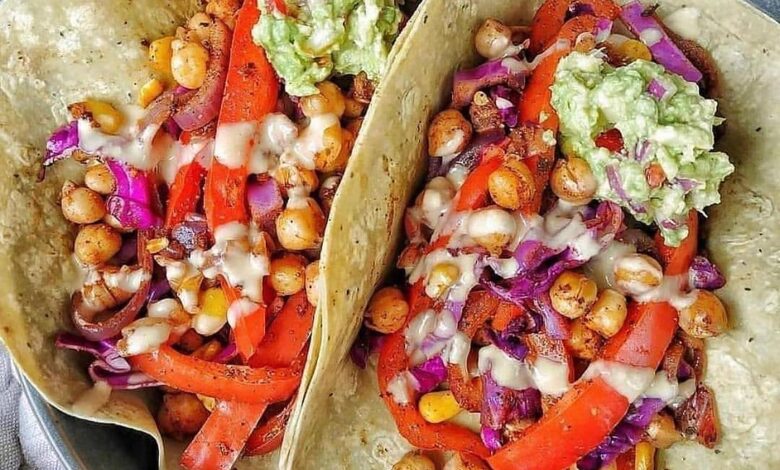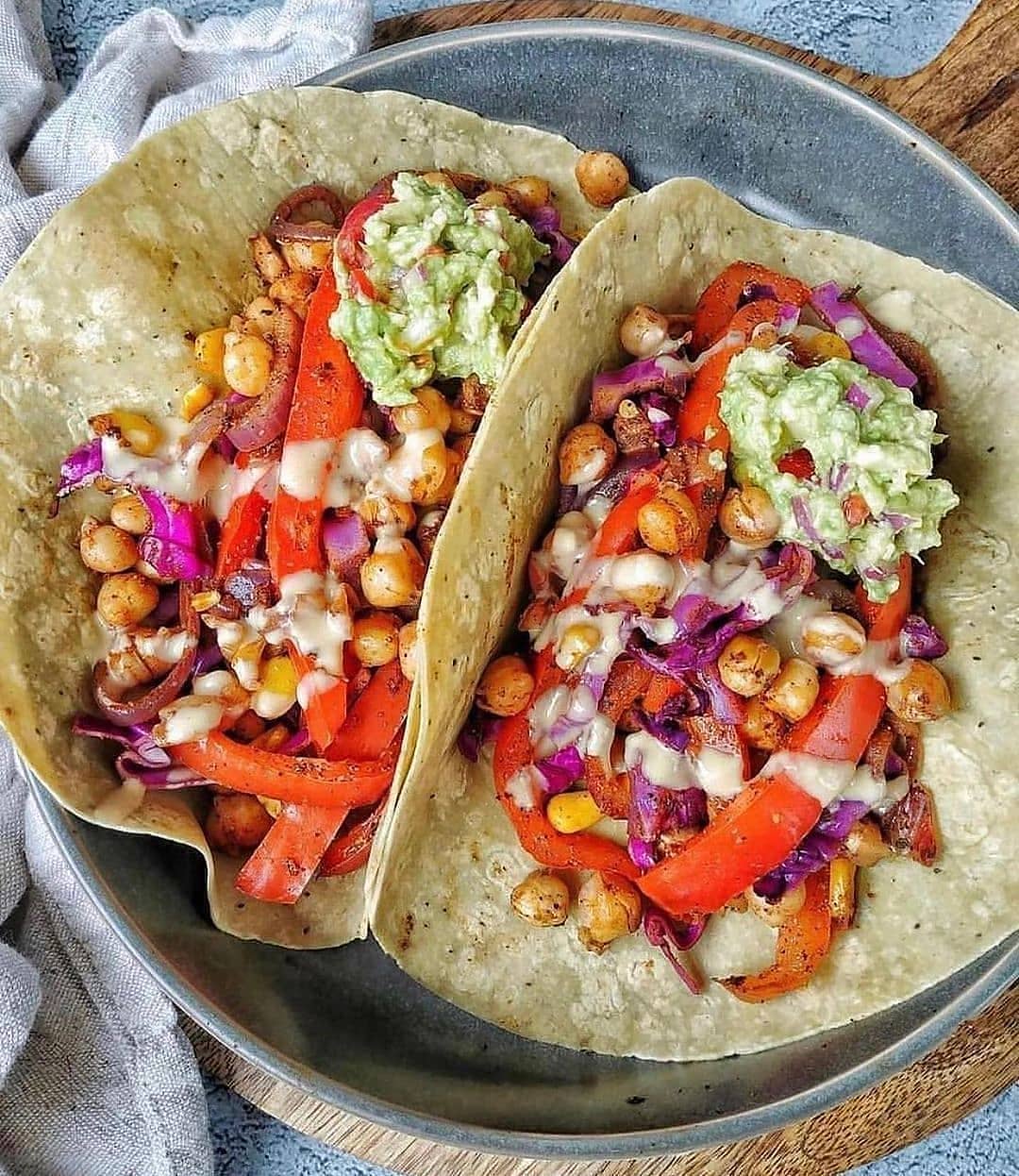 Chickpea & Veggie Fajita Wraps 🌿
By janetsmunchmeals
Follow us plant_basedrecipe for more vegan recipe inspiration 💚🌱
📑Ingredients
3 large tortillas
1/2 of a 15 oz. can chickpeas
2 tbsp oil, divided 1 tbsp for roasting chickpeas, 1 tbsp for pan
1/4 tsp each kosher salt, pepper, chili powder, cumin for roasting chickpeas
1/2 medium onion sliced
1 tsp chili powder
1 tsp kosher salt
1 tsp garlic powder
1 tsp oregano
1 tsp cumin
1/4 tsp black pepper
1.5 bell peppers sliced
1 cup sliced red cabbage
1/4 cup corn
Lemon or lime juice for serving
Chopped cilantro for serving
store-bought salsa to serve, as desired
Guacamole
1 avocado
juice of 1/2 lemon or lime
Generous dash salt, garlic powder, and pepper
2 tbsp finely chopped onion
1/4 cup chopped tomato
1 tbsp chopped cilantro or substitute parsley
Spicy Tahini Sauce
3 tbsp runny tahini
1/4 tsp kosher salt
1/4 tsp chili powder
Juice of 1/2 lemon or lime add extra to taste, if desired
1-2 tsp hot sauce optional
2-3 tbsp water to thin as desired
Instructions
Preheat oven to 400 degrees F. Drain the chickpeas, rinse, and pat dry. Transfer them to baking sheet, drizzle with oil, and toss. Sprinkle with the 1/4 tsp each cumin, chili powder, and salt. Toss again, and bake for 15 minutes.
Meanwhile, heat a large skillet over medium heat with the oil while you slice the onions. Add them to the skillet along with the seasonings. Stir to incorporate the seasonings.
After 5 min cooking (you can add a tablespoon or two of water to the pan during this process if getting too dry), add red cabbage and bell peppers. Cook another 5 min w/lid on, stirring occasionally.
Add in corn, cook just until peppers are crisp-tender.
Make the guacamole by mashing the avocado in a bowl, and add in the other guacamole ingredients, and stir well.
Heat the tortillas by gently toasting in a skillet or warming in the microwave for approx 20 to 30 seconds.
While those are heating, make the spicy tahini sauce by whisking together the ingredients in a bowl.
Assemble by dividing the chickpeas and vegetables between the warmed tortillas. Then, top with guacamole and spicy tahini sauce. Enjoy!
🥑🍅 Get Our new 100+vegan recipes