Showbiz
Amitabh Bachchan injured while shooting for a film in South India I've got a rib injury, which is causing me a lot of pain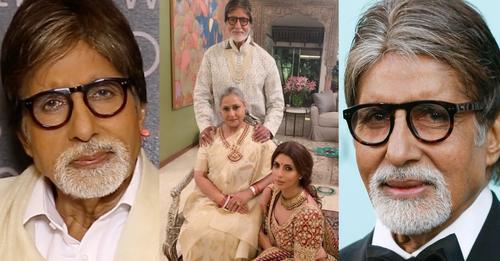 Bollywood legend Amitabh Bachchan got injured during the shooting of the film, he suffered injuries to his ribs.
80-year-old Bollywood actor Amitabh Bachchan said in a post on his blog on Sunday evening that he suffered a rib injury during the shooting of science fiction film "Project K" in Hyderabad (Deccan), but now he is home and recovering. are happening
The film will also star leading actress Deepika Padukone, the film will be produced in both Hindi and Telugu languages ​​and will be released in 2024.
Amitabh Bachchan wrote in his message that as a result of the accident, he suffered a fractured rib cartilage, in addition to a muscle tear, which made the injury more "painful".
Amitabh said that before returning to his home in Mumbai, he consulted a doctor, who advised him to rest. The Bollywood legend wrote that I will not be able to meet you this evening, so don't come to my house, everything is fine.
Noted actor Amitabh Bachchan said that the filming has stopped till he recovers.