Showbiz
Alizeh Shah and Feroze Khan Together Massive Style Pictures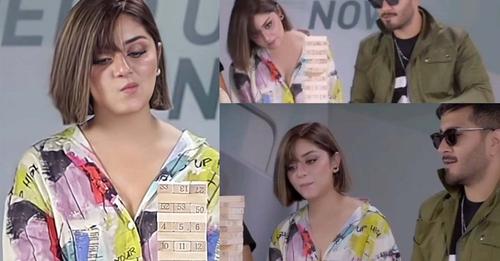 Alizeh Shah has been in the news quite a bit lately, but not all for positive reasons. During a recent appearance on Time Out with Ahsan Khan, morning show host Nida Yasir and director Yasir Nawaz discussed their experiences in the entertainment industry.
Social media has been buzzing with speculation ever since news of Feroze Khan and Alizeh Sultan's divorce broke. The couple filed for divorce in September and were recently seen outside Karachi Court dealing with the legal proceedings. There has been a lot of talk online about what led to their split and what the future holds for both of them.
Alizeh Shah and Feroze Khan, two of Pakistan's most popular actors, recently appeared together at a mobile launch show, and they certainly made a statement with their bold dressing.
The event, which was held in Lahore, saw the two stars come together to promote a new mobile phone. Alizeh Shah looked stunning in a bold red pantsuit, complete with a matching crop top and sleek hair. Feroze Khan, on the other hand, opted for a more classic look, wearing a black tuxedo with a white shirt and black tie.
The duo took the stage to talk about the new mobile phone, and they were clearly excited about it. Alizeh Shah praised the phone's features, while Feroze Khan talked about the phone's sleek design and user-friendly interface.
Throughout the show, Alizeh and Feroze's chemistry was undeniable, and they seemed to be having a great time together. Fans of both actors were thrilled to see them together, and many took to social media to express their excitement and admiration.