Showbiz
Actress Nawal Saeed Radiates Youthful Elegance and Charm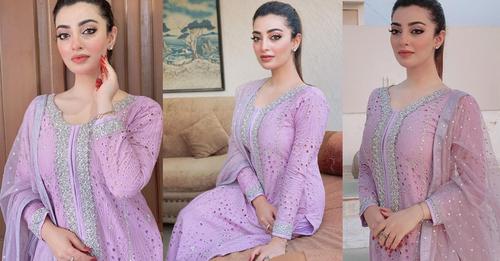 In the realm of showbiz, the entertainment industry has been graced by countless talented individuals who captivate audiences with their acting prowess and timeless beauty. One such rising starlet who has been garnering attention for her youthful allure and smart persona is the stunning actress Nawal Saeed.
With her enchanting looks and undeniable talent, Nawal has carved a niche for herself in the realm of Pakistani cinema and television. In this article, we explore some of the beautiful pictures of Nawal Saeed, showcasing her ageless charm and distinctive style.
Nawal Saeed effortlessly exudes an aura of youthfulness in every frame. Her flawless complexion, radiant smile, and twinkling eyes are a testament to her timeless beauty. Whether she graces the red carpet or appears on the screen, Nawal's vibrant and fresh appearance never fails to leave an indelible impression.
Nawal Saeed's style is a perfect blend of sophistication and modernity. She knows how to effortlessly carry herself in both traditional and contemporary ensembles, adding her unique touch to every outfit. From traditional ethnic wear to chic Western attire.
One cannot help but be captivated by Nawal Saeed's expressive eyes. They possess a depth and intensity that add an extra layer of charm to her already mesmerizing persona. Her eyes convey a range of emotions, enabling her to immerse herself effortlessly into the characters she portrays.