Showbiz
Actress Beenish Raja blessed with baby girl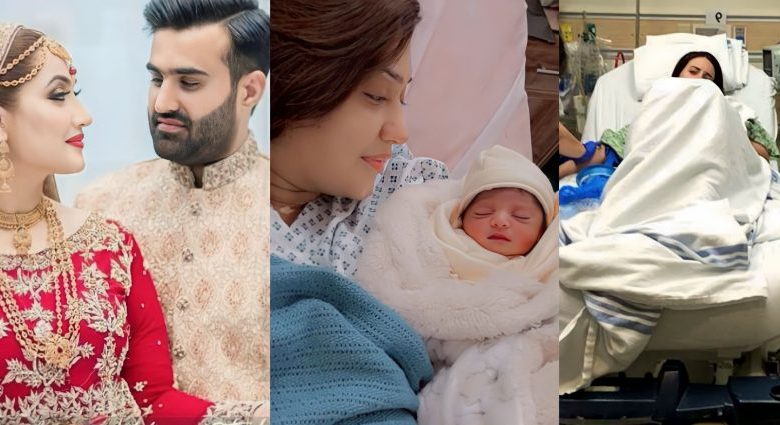 Beenish Raja is a famous Pakistani actress and model. She was born on seventeen December 1990. She hails from Matore, Rawalpindi, Pakistan. She got her primary education from Rawalpindi Grammer School. She attended the Rawalpindi College of Commerce.
Then she graduated with a degree of B.Com from Preston University, Islamabad. From her childhood, she was keen in acting and dreamt of being an actress. During her college days, she started her career on modeling. She started working at Muhammadi Productions.
She had the quality of acting well and was quite well-known for being multi-talented in singing, producing cartoon character voices, and many more. She gained a lot of fame for her role Durkhanay in the romantic drama Sang-e-Mar Mar. She is seen in Saif E Hassan's romantic drama serial Sang-e-Mar Mar on Hum TV. She also worked with Atif Aslam in his music video Zameen Jaagti Hai.
Beenish Raja is considered as one of the best emerging actresses in Pakistan, she has been seen acting in the showbiz industry for the past several years and is busy developing her career further. A special feature of this actress is that she adapts to every kind of role with such skill that it seems as if the role is her own past.
In the year 2022, if the age of Pakistani actress Beenish Raja is mentioned, then she is 32 years old. Beenish started her married life by getting married in the month of August 2021 and her husband is not related to showbiz. A few months ago, the news was also circulating on social media that Beenish and her husband got divorced after four months of marriage, but no one knows how much truth there is in this news because the actress has not yet spoken about it.
Beenish Raja's fame rose when she was seen in a supporting role in Hum TV's popular drama serial Yakeen Ka Safar alongside actors Sajal Aly and Ahad Raza Mir. Apart from acting, she is often seen in modeling or fashion photo shoots. One good thing about Benish is that she always tries to connect with her fans and that's why she has crossed 1 lakh followers on Instagram.
The happy news is that after almost 16 months of marriage, actress Beenish Raja, who acted in the drama "Yakeen Ka Safar" has become the mother of her first child. The actress herself confirmed this news to her fans on her official Instagram account. The actress wrote Alhamdulillah in her caption and said remember me and my daughter in your prayers. Indeed, when a woman becomes a mother for the first time, her feeling cannot be described in words.
If you also want to read the post of Pakistani actress Beenish Raja in which she announced the arrival of her first child, then read it by clicking on the link below.
Don't forget to congratulate Benish Raja, the actress of famous Pakistani dramas, on the arrival of her first daughter in the comments section below. Thanks!